HUFT Curious Canine Snuffle Play Mat for Dogs Complex Level - 68 x 58 cm
Fun, safe interactive dog toy
Regular price
MRP :
₹2,299.00
₹2,299.00
Regular price
MRP :
Sale price
₹2,299.00
Unit price
per
Earn
Login to check your rewards. Click here
Your mobile number is not registered with HUFT Rewards. Register Now
Get Flat INR 150 Off On All Orders above INR 1999. Use Code: HUFTLOVE

T&C
This purchase will Feed A Dog In Need
Claim Your Offer
Get Happi Doggy (At 70% Off) on All Orders Above 999
Delivery & Services
Expected delivery date -
Available for Pickup at
Locate Store: Google Map
Product Description
This version of the HUFT Curious Canine snuffle mat is more of a challenge than the basic design. In addition to hiding a few dry treats in the fleece, you can also use the pockets on the side to raise the challenge. Hide dry treats only in some of the pockets so your dog has to sniff out the ones with the hidden treats. The best part about snuffle mats is that they have the game and reward rolled into one package. A dog's sense of smell is his superpower, giving him an opportunity to use it is great for their well-being.
Feature:
Complex level

Dimensions:

68 x 58 cm

Suitable for dogs of all ages

One size (works for all breeds)

Fleece fabric

Can be washed

Once your pet is finished playing with this mat, please put it out of reach

We always recommend pet parental supervision when your pet is playing with a toy
Return & exchange policy:Once bought, our toys are not eligible for exchange, returns or refunds. If you have received a damaged product, do get in touch so we can send you a replacement.
Care Instructions: Can be washed in a washing machine. Normal tumble dry is sufficient. Please do not bleach or iron.
HUFT Tip:
Due to the pandemic, we are spending more time indoors with our dogs. Toys that encourage mental stimulation (like this snuffle mat) put their noses and minds to work. This helps channel their energy in a healthy way and calms them down
Additional Info
Product Name: HUFT Curious Canine Snuffle Play Mat for Dogs Complex Level - 68 x 58 cm
Product Type: Toy
Net Weight/Net Quantity/Net Volume: 1
Manufactured, Packed and Marketed by Barkyard Private Limited-Ground and First Floor, Khasra Nos. 1194/3,1195/3 and 1712/1193/2/3, Behrampur Road, Khandsa Village, Sub. Teh - Kadipur, Gurugram, Haryana-122004
Country of Origin: India
MRP:

₹2,299.00

(Inclusive of all taxes)
Disclaimer :
All images are for representation purposes only. You are advised to read the batch & manufacturing details.
View full details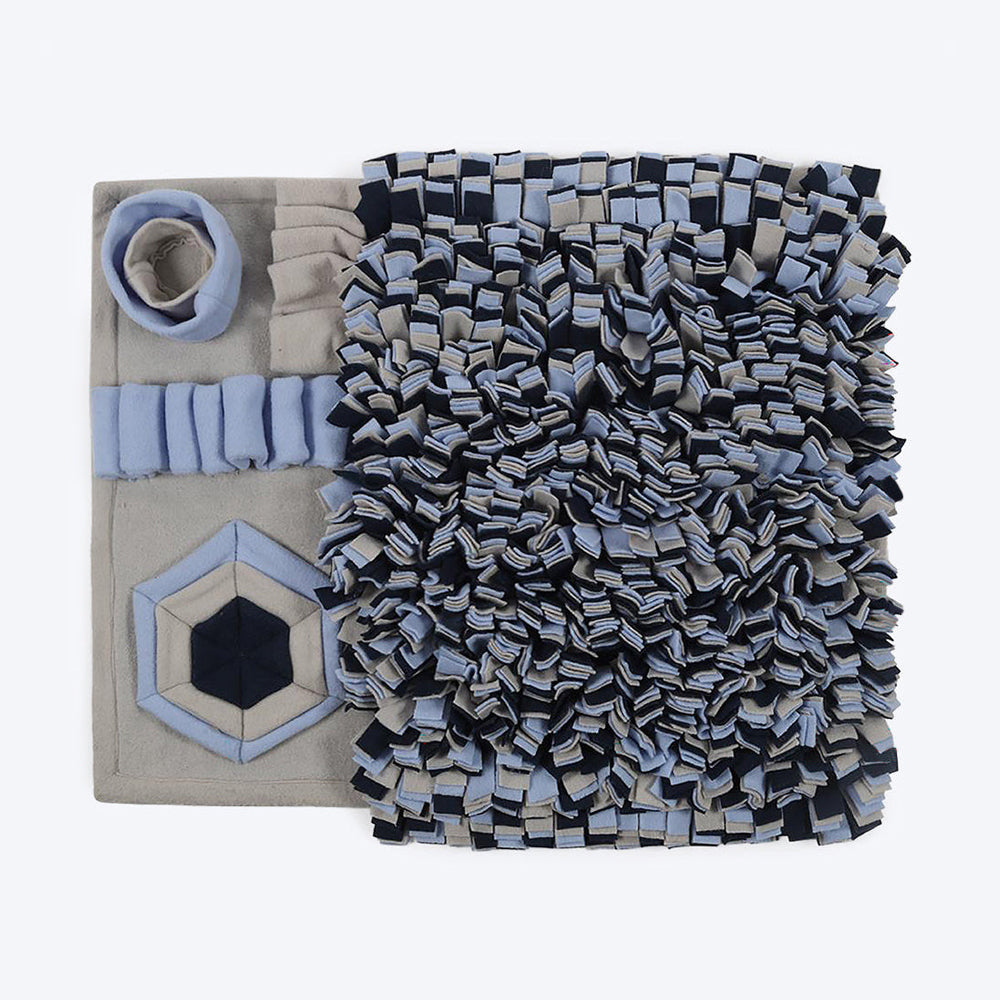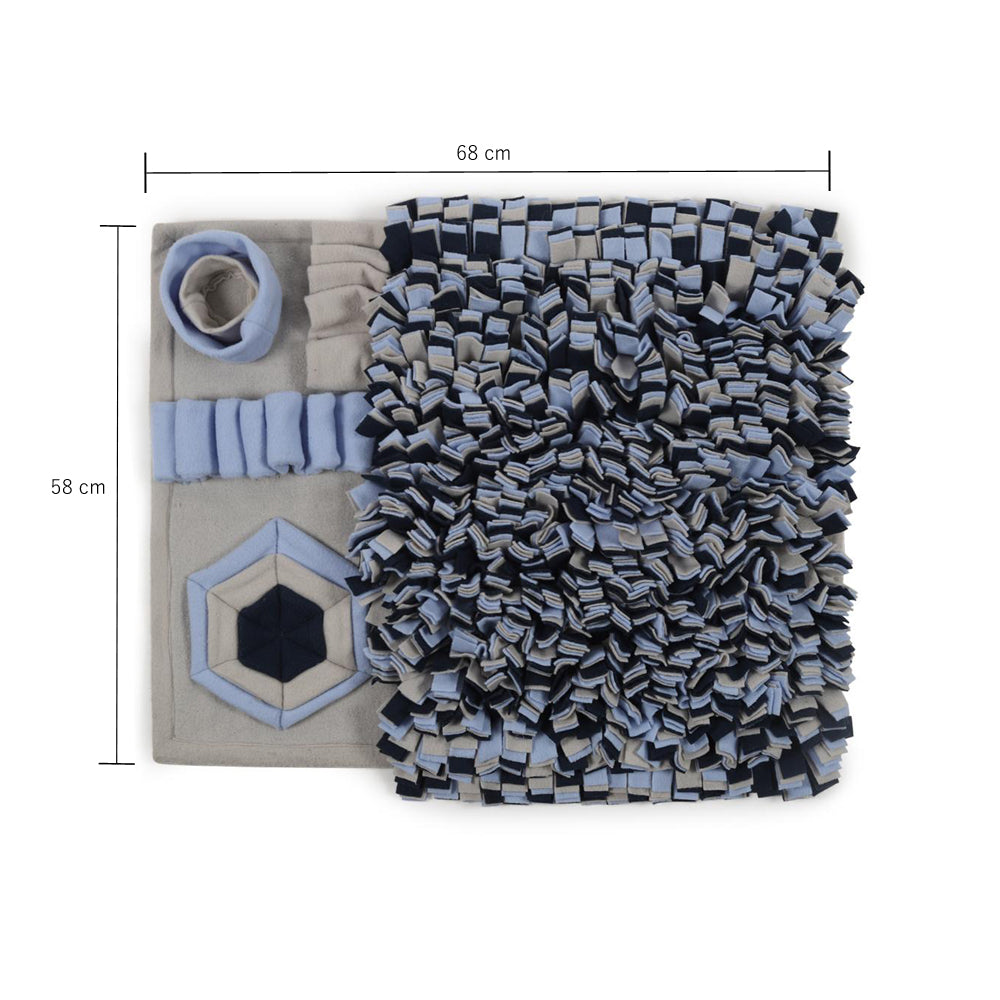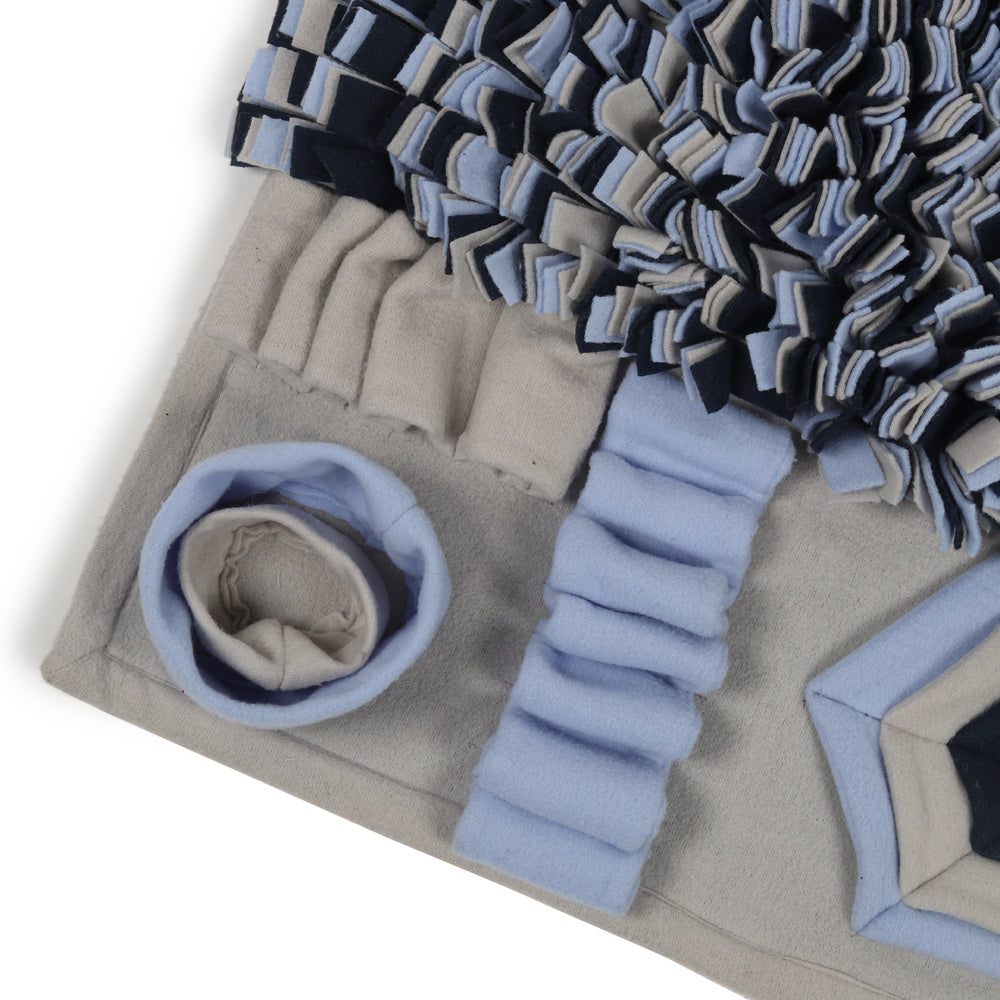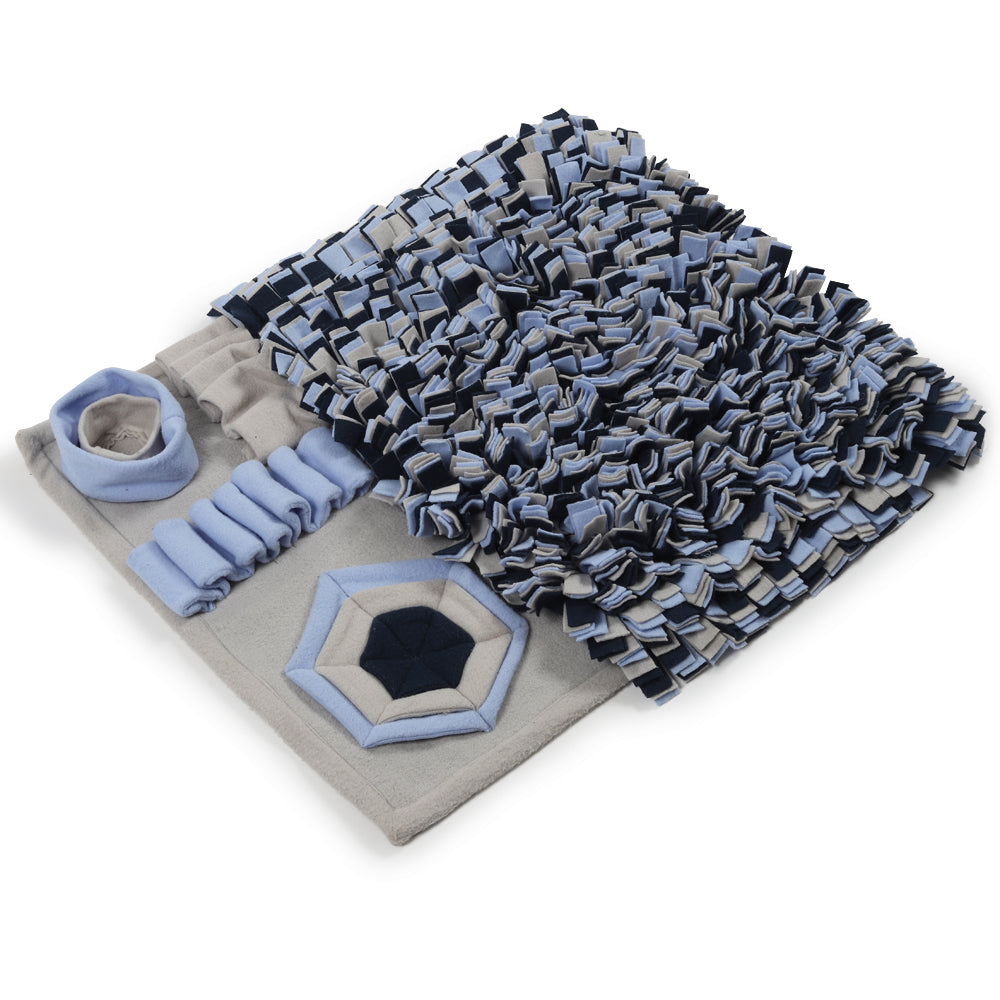 HUFT Curious Canine Snuffle Play Mat for Dogs Complex Level - 68 x 58 cm
Sniffing time🤩
I wanted to buy An interactive toy for Caro from a long time ...& recently got my hands on this amazing snuffle mat . It really helps my doggo to develop his mental stimulation & get rid of his untimely boredom & irrelevant chewing. Huft snuffle mat definately keeps him entertained , busy , encourage & build his sniffing power
You too should definitely try out this amazing product for your doggo & reward them with treats for their sniffing
Interactive toy || sniff sniff!!
I wanted to buy An interactive toy for Caro from a long time ...& recently got my hands on this amazing snuffle mat . It really helps my doggo to develop his mental stimulation & get rid of his untimely boredom & irrelevant chewing. Huft snuffle mat definately keeps him entertained , busy , encourage & build his sniffing power
You too should definitely try out this amazing product for your doggo & reward them with treats for their sniffing
HUFT Curious Canine Snuffle Play Mat for Dogs – Complex Level - 68 x 58 cm