HUFT Fresh Paws Activated Water Pet Sanitiser - 200 ml
  Many pet parents give their dog's paws a wipe after their daily walks to get rid of dirt and anything else they might have picked up. In this pandemic era, everyone is being all the more careful...read more
Features
+
Kills 99.9% germs
All-natural
Suitable for all skin types(dogs, cats, rabbit, hamster, guinea pig, birds)
No chemicals like ammonia, dyes, synthetic fragrances, etc.
The formula only consists of H2O, Salt, HOCl (Stabilised Hypochlorous)
Availability: Many in stock
Vendor: Heads Up For Tails
Eligible for delivery?
Check
PRODUCT INFORMATION
CUSTOMER REVIEWS
PRODUCT INFORMATION
Many pet parents give their dog's paws a wipe after their daily walks to get rid of dirt and anything else they might have picked up. In this pandemic era, everyone is being all the more careful about maintaining hygiene and many of us have made it a habit to carry a bottle of sanitizer with us. Over the last few months, we have noticed a growing need among pet parents for a similar pet-safe solution that can effectively kill germs that pets may pick up on their outings. The Fresh Paws Sanitizer for Pets is exactly this!
It gives you a safe, natural, and convenient way to kill germs on your pet's paws and body. It kills 99.9% of germs and the formula only uses 3 basic elements. It is gentle on the skin and can be used on all skin types, every day.
Features:
Kills 99.9% germs
All-natural
Suitable for all skin types(dogs, cats, rabbit, hamster, guinea pig, birds)
No chemicals like ammonia, dyes, synthetic fragrances, etc.
The formula only consists of H2O, Salt, HOCl (Stabilised Hypochlorous)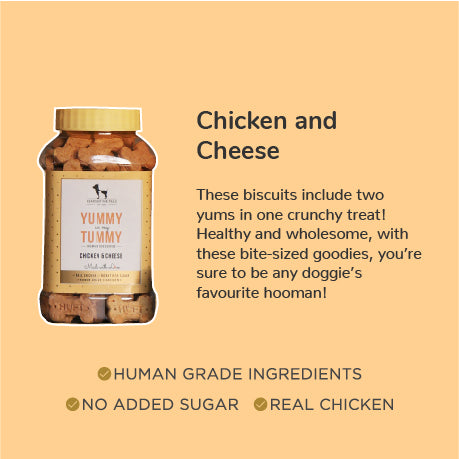 CUSTOMER REVIEWS
HUFT Fresh Paws Activated Water Pet Sanitiser - 200 ml
HUFT Fresh Paws Activated Water Pet Sanitiser - 200 ml
HUFT Fresh Paws Activated Water Pet Sanitiser - 200 ml