Isle of Dogs Everyday Lush Coating Dog Shampoo - Violet + Sea Mist - 500 ml
Volumising, cleansing, fragrant & helps with atopic or allergic conditions
Regular price
MRP :
₹1,709.05
₹1,799.00
Regular price
MRP :
₹1,799.00
Sale price
₹1,709.05
5% Off
Unit price
per
Earn
Login to check your rewards. Click here
Your mobile number is not registered with HUFT Rewards. Register Now
This purchase will Feed A Dog In Need
Claim Your Offer
Get Happi Doggy (At 70% Off) on All Orders Above 999
Delivery & Services
Expected delivery date -
Available for Pickup at
Locate Store: Google Map
Product Description
Heads Up For Tails brings Isle of Dogs Lush Coating Shampoo for dogs. This brilliant shampoo is designed to gently cleanse and hydrate while leaving a noticeably softer making fine hair look and fuller. This cleansing product adds texture and volume. Featuring Calendula Flower extract and Rosemary leaf juice add bounce and shine.
Features our signature ocean fresh Violet + Sea Mist fragrance
Volume: 500ml
Volumizing, thickening and cleansing
Excellent cleansing product adds texture and volume making fine hair look and feel fuller
Calendula Flower Extract and Rosemary Leaf Juice add bounce and shine.
Wonderful smell.
Adds bounce and shine to dull coats
Helps dogs with atopic and allergic conditions
Results in improved skin hydration
Protects your dog's skin against environmental assaults
Relief for inflammatory conditions
Details
Quantity : 500ml
Ingredients - Calendula flower extract, Rosemary leaf juice, Fresh Violet + Sea Mist fragrance.
Precautions:
For external use only
Avoid contact with eyes
Directions:
Wet the coat completely with warm water.

Apply shampoo gently, work back to the tail.

Lather well into coat.

Avoid eyes and ears.

Rinse thoroughly and towel dry

Ships within 3-5 working days.
Additional Info
Product Name: Isle of Dogs Everyday Lush Coating Dog Shampoo - Violet + Sea Mist - 500 ml
Product Type: Shampoo
Net Weight/Net Quantity/Net Volume:
1 x 500 ml
Imported & Marketed by: Barkyard Private Limited,G.F, Khasra No. 15/1/1, PCL Industrial Solutions, Sector 78, Naurangpur, Gurugram-122051, India
Country of Origin: USA
MRP:

₹1,799.00

(Inclusive of all taxes)
Disclaimer :
All images are for representation purposes only. You are advised to read the batch & manufacturing details.
View full details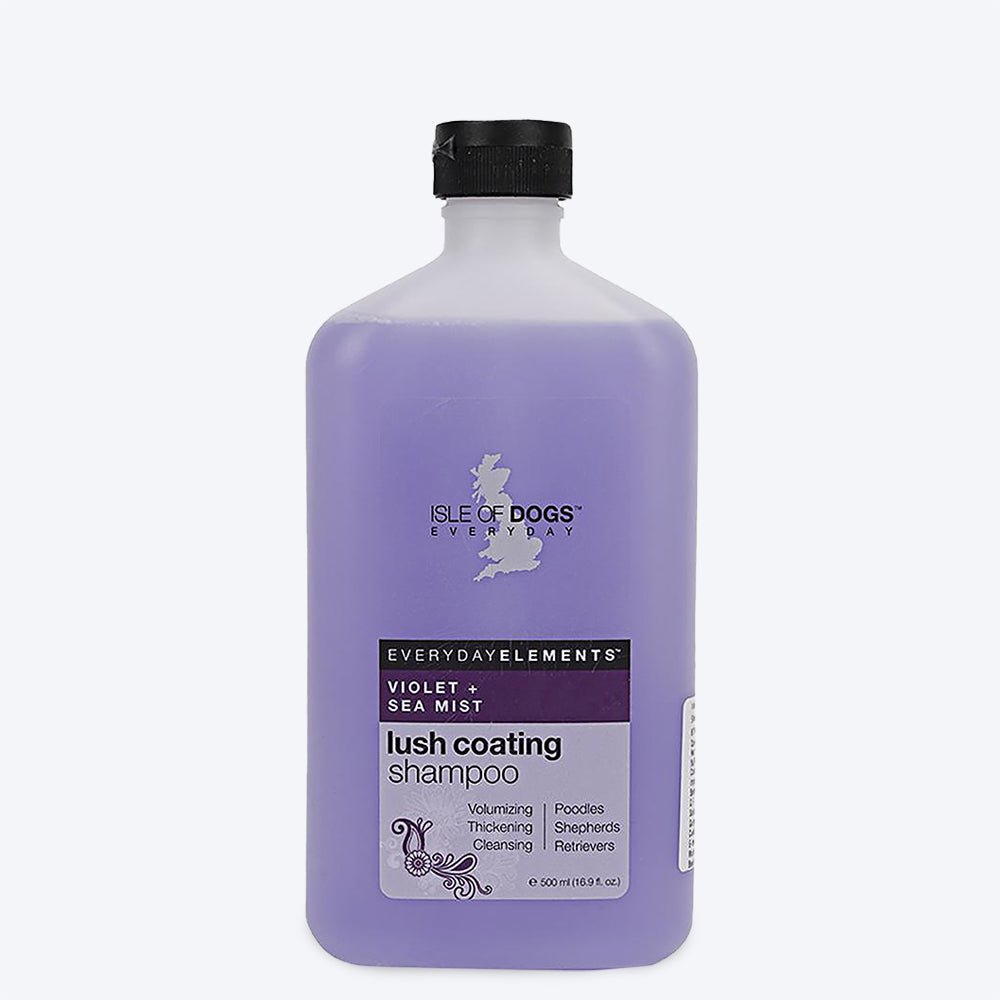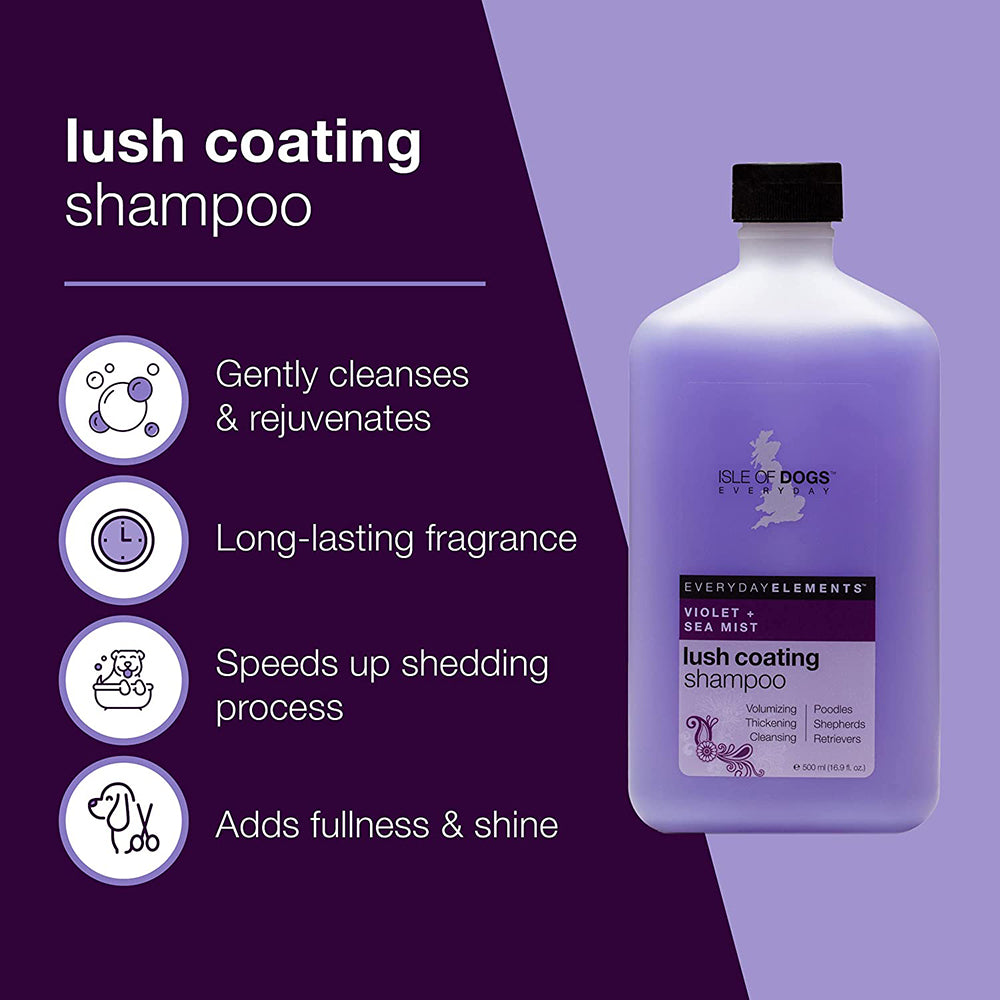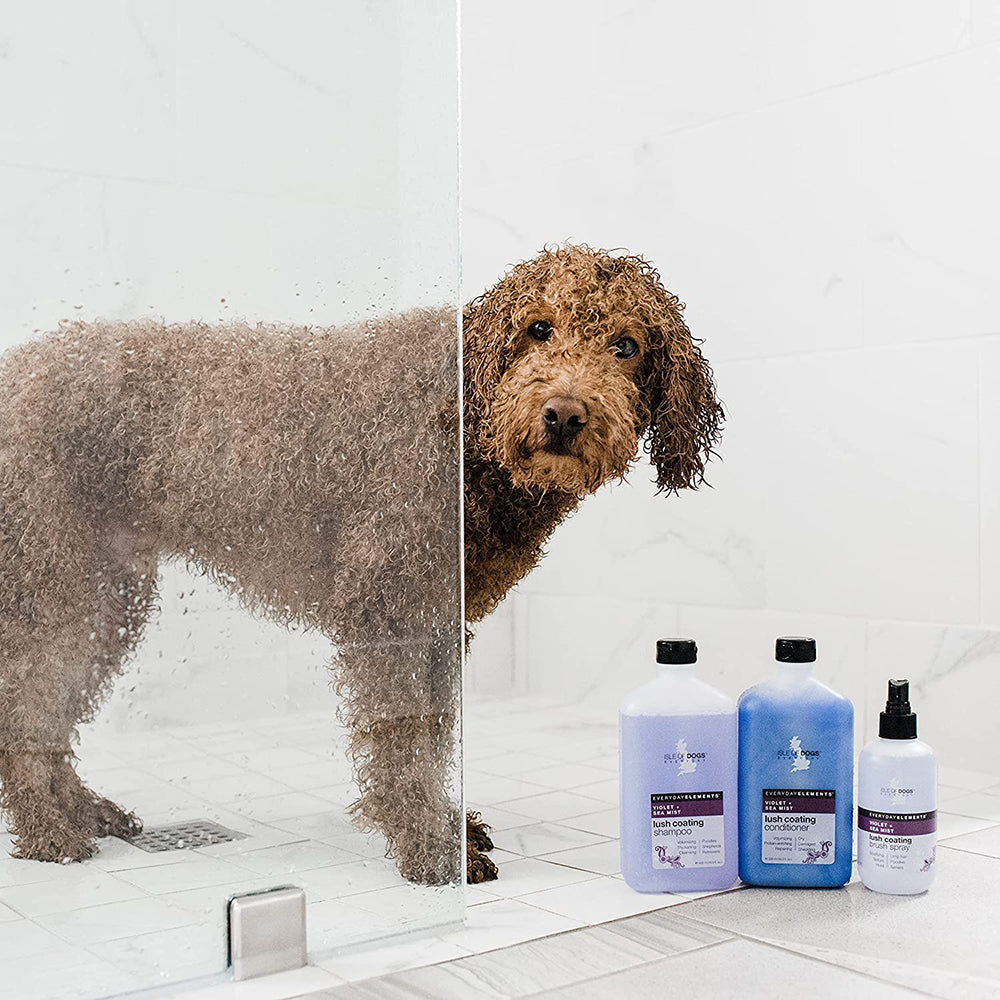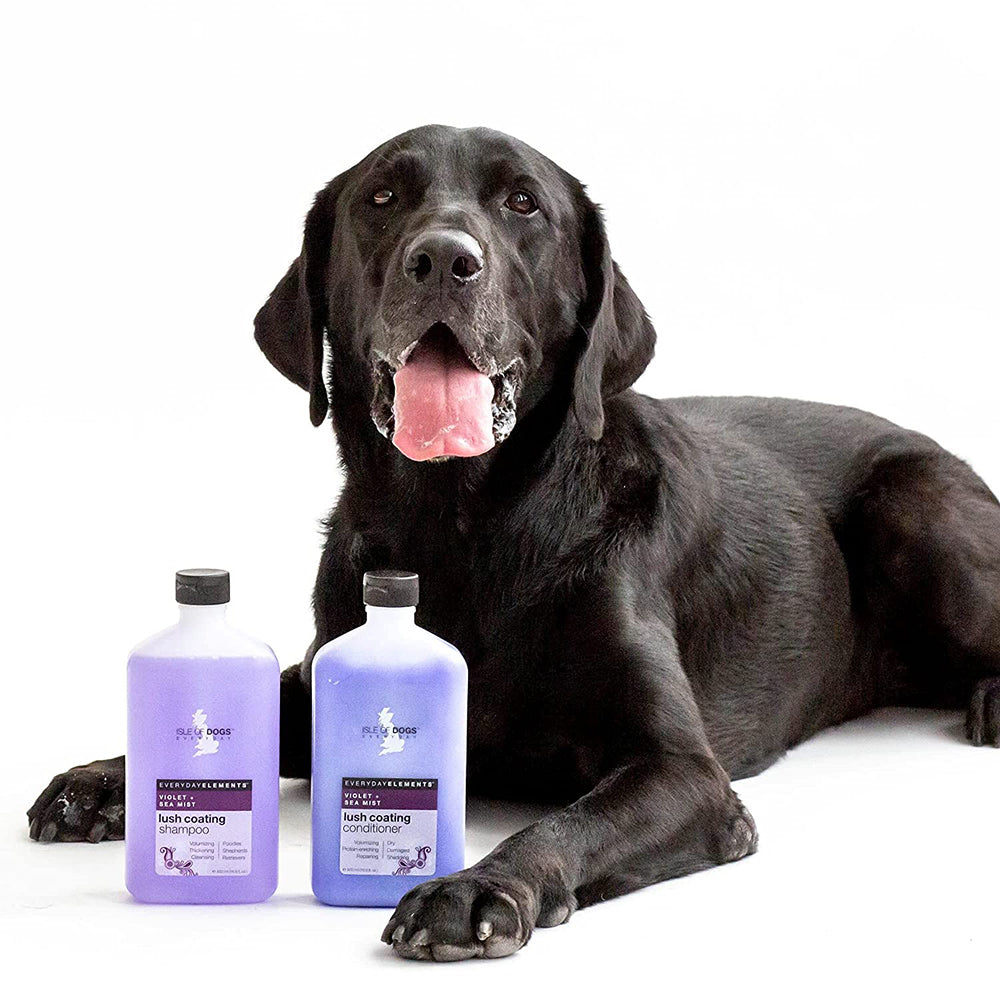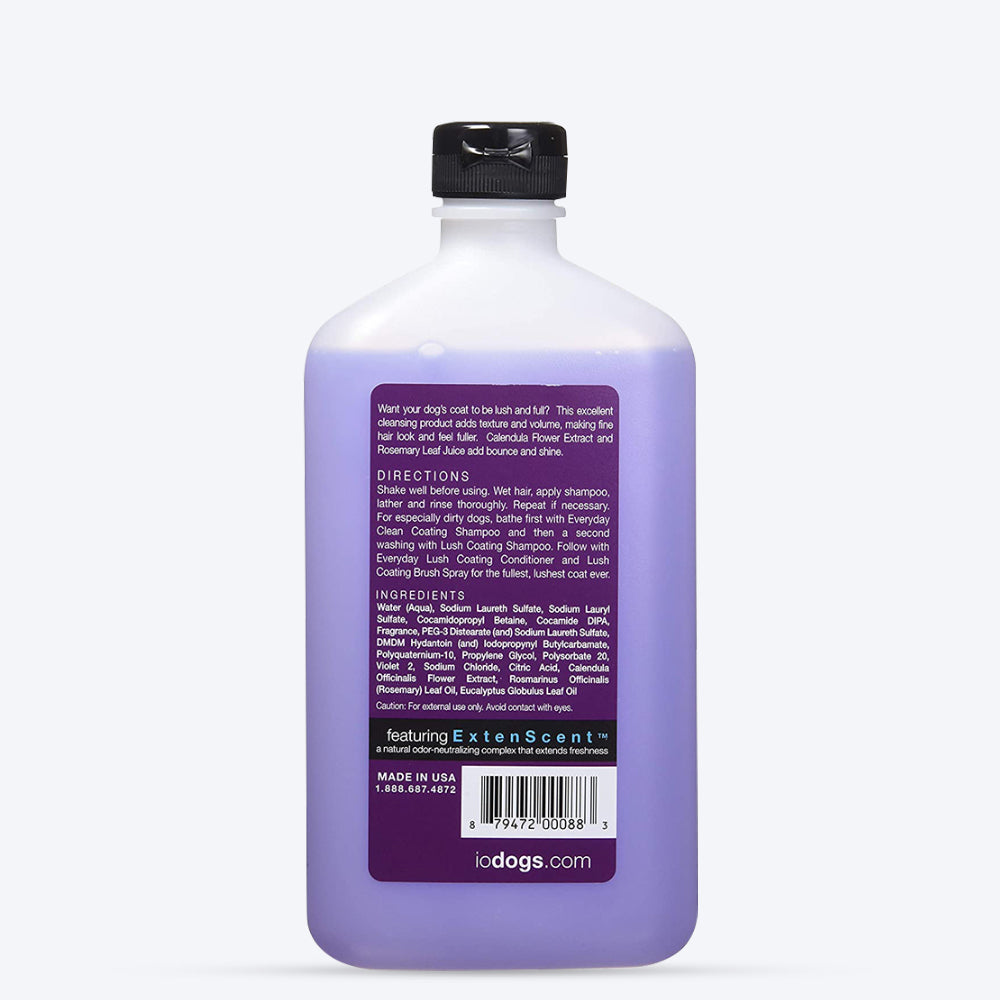 Nice Shampoo
Silky smooth coat plus smells great
Best shampoo for Golden Retrievers
This is the best shampoo my one year old golden has ever tried. There's no smell at all from his coat which is amazing.
Fluff, Muff and Puff!!
This is my only go to pet shampoo ever since Pluto turned 6 months. I have never looked back. This shampoo does it all, cleansing, provides hair volume, to die for fragrance and soothing hair at the end of it all. Post drying, Pluto looks like he belongs to a king! I mean that with no exaggeration. I just realised I complimented myself LOL. You won't be disappointed, that's a pawmise!!
Isle of Dogs Everyday Lush Coating Dog Shampoo - Violet + Sea Mist - 500 ml
Good product
This one keeps my dogs fur soft and shiny. Apart from keeping his diet in mind, this shampoo helps a lot.