Whiskas Tuna in Jelly Wet Kitten Food - 85 g packs
Delicious, balanced, easy to digest & promotes healthy eyesight
Regular price
MRP :
₹50.00
₹50.00
Regular price
MRP :
Sale price
₹50.00
Unit price
per
Login to check exact points.
Your mobile number is not registered with HUFT Rewards. Register Now
This purchase will Feed A Dog In Need 🐕
Expected delivery date -
Available for Pickup at
Locate Store: Google Map
Get Your Freebie Now!
Get Schesir Can (INR 169) Free on All Orders Above 1999
Natural Wet Cat Food From Schesir
View full details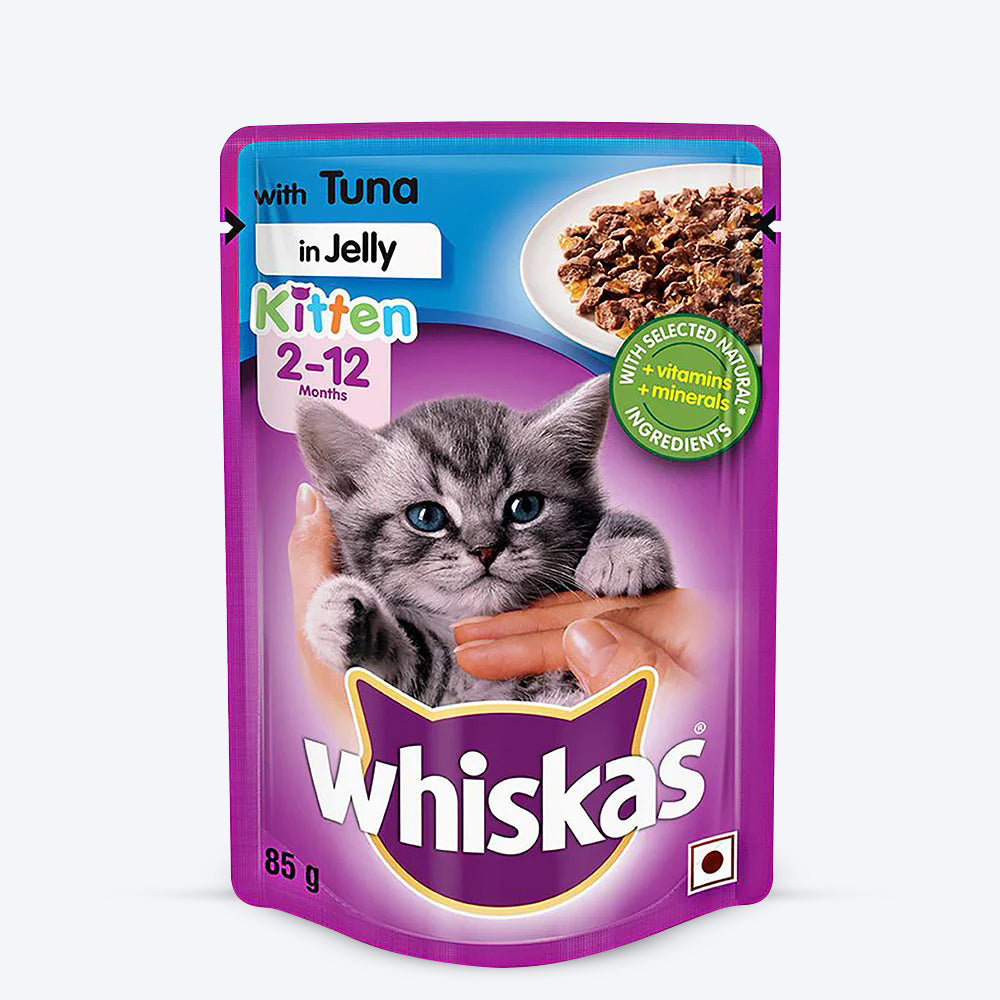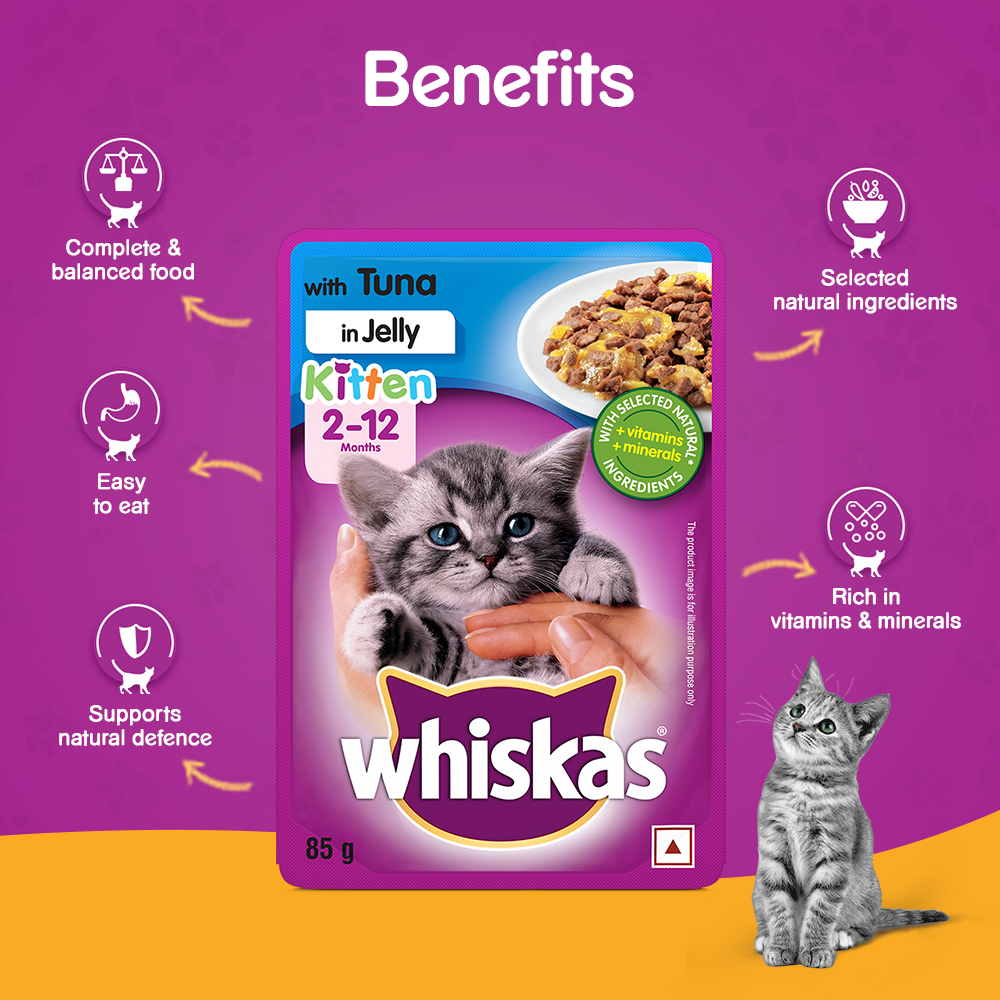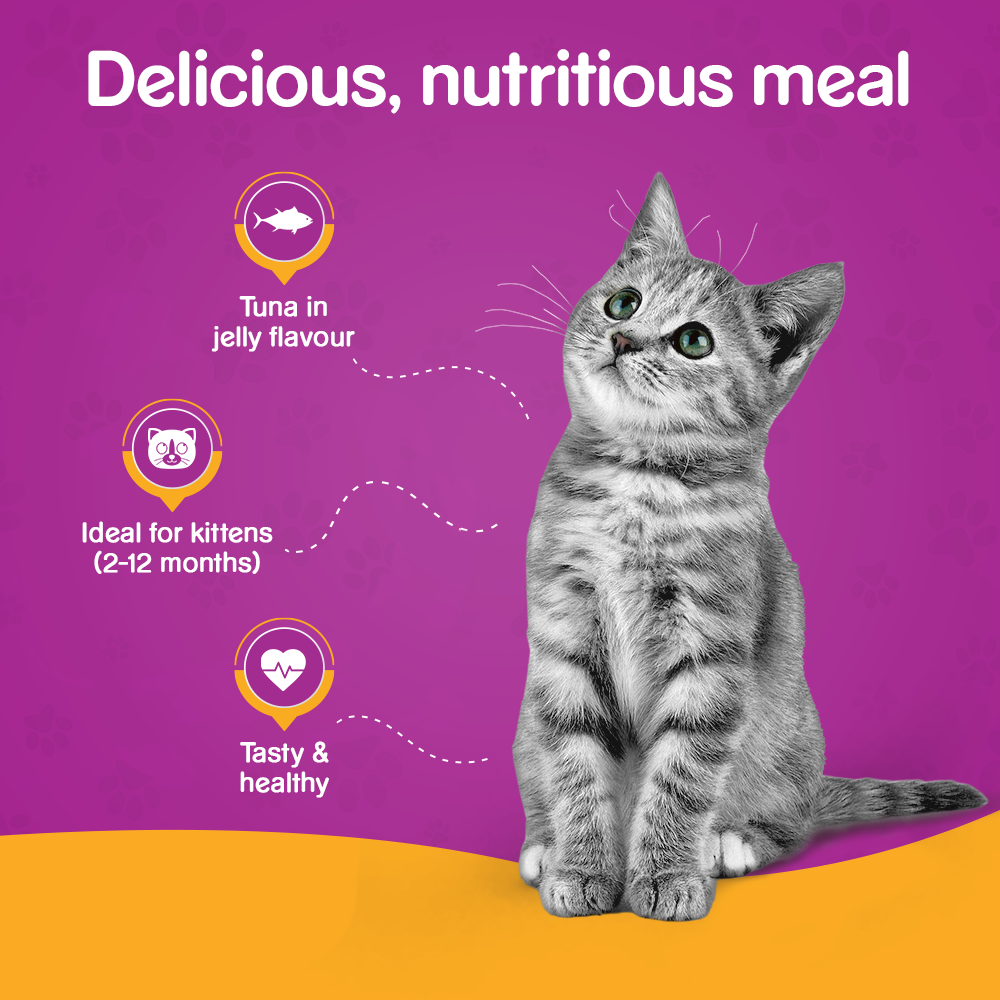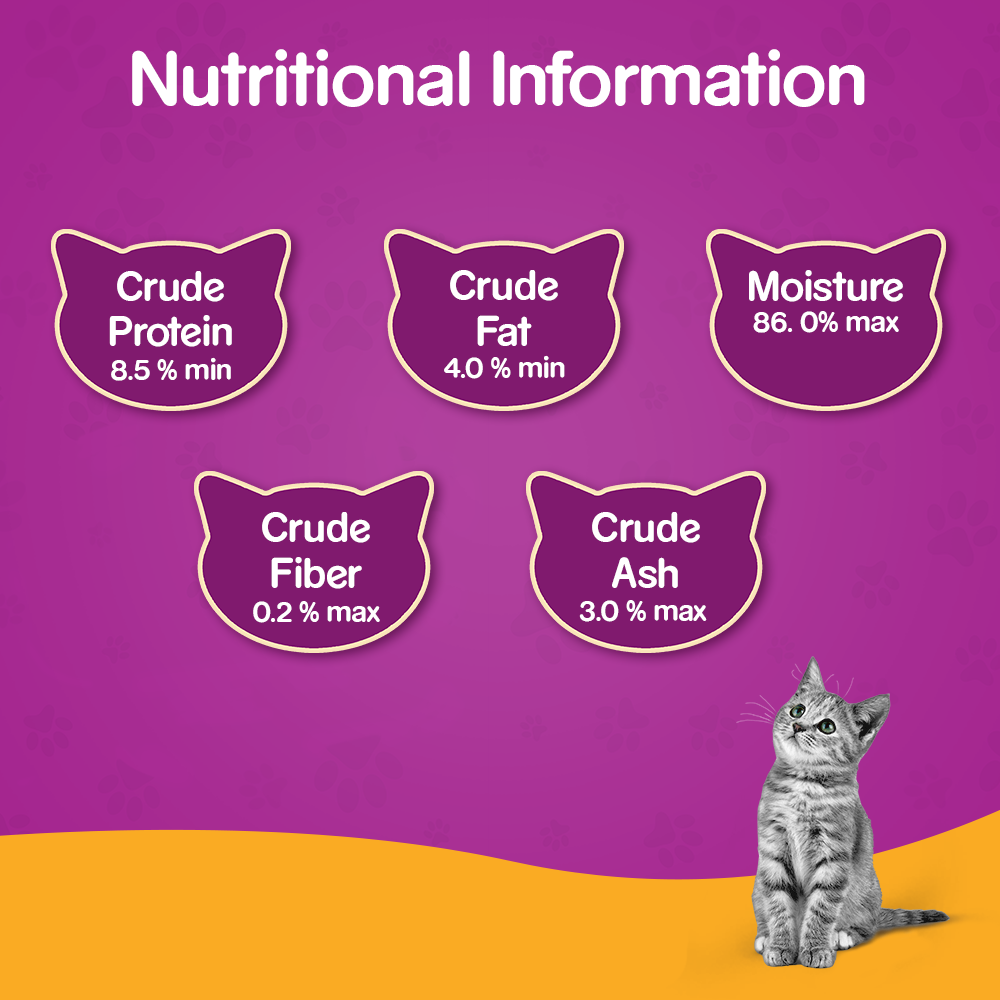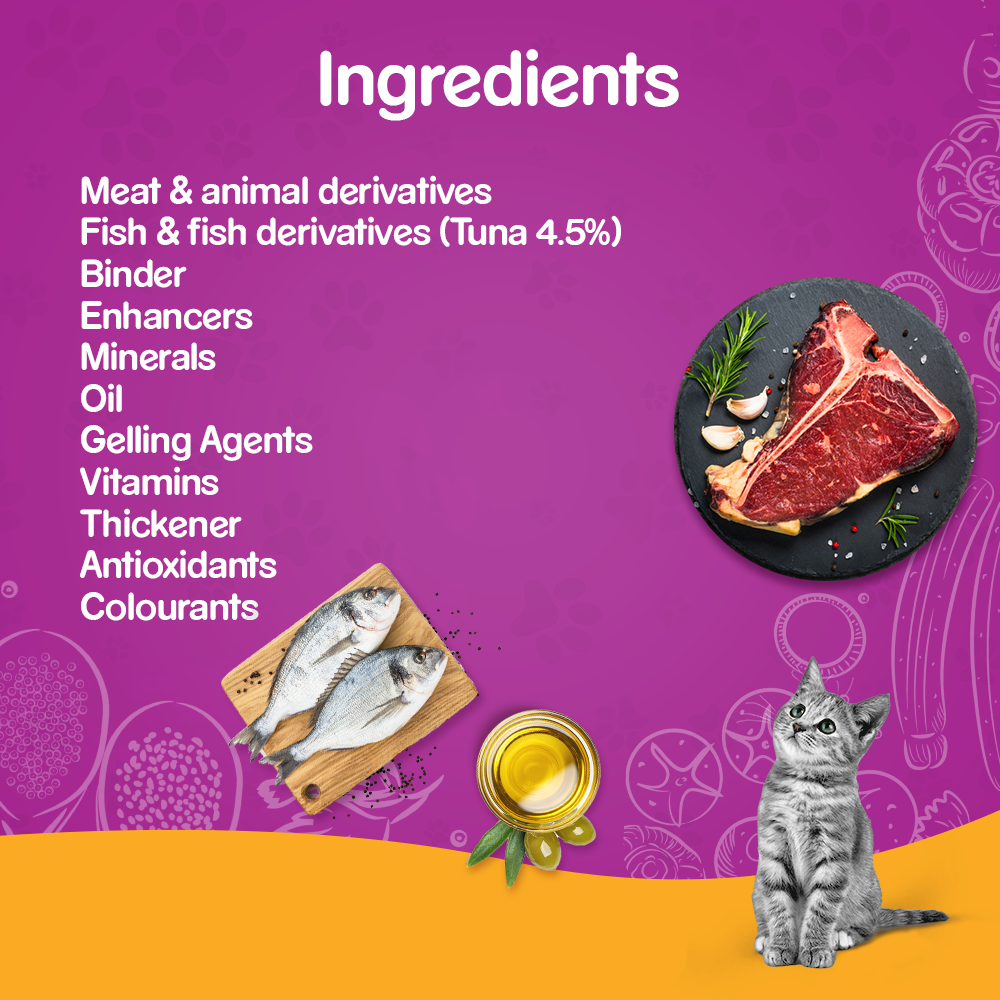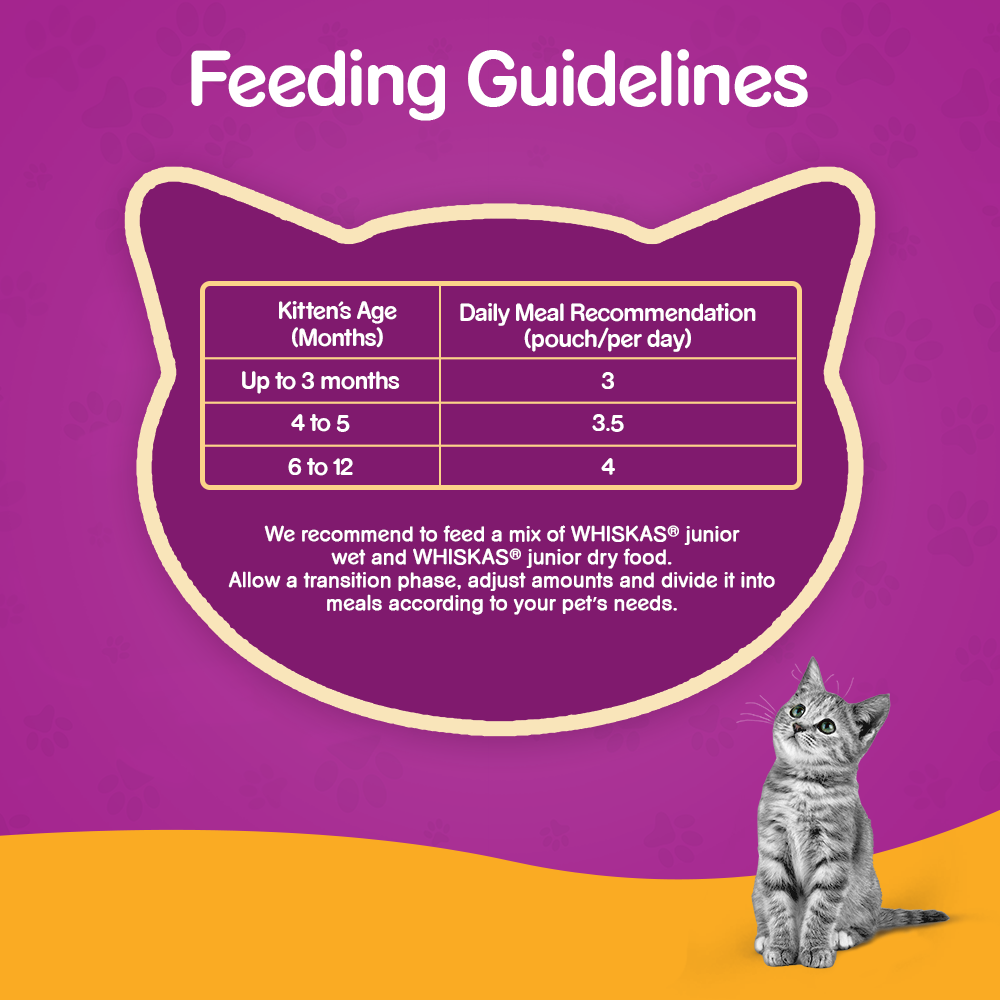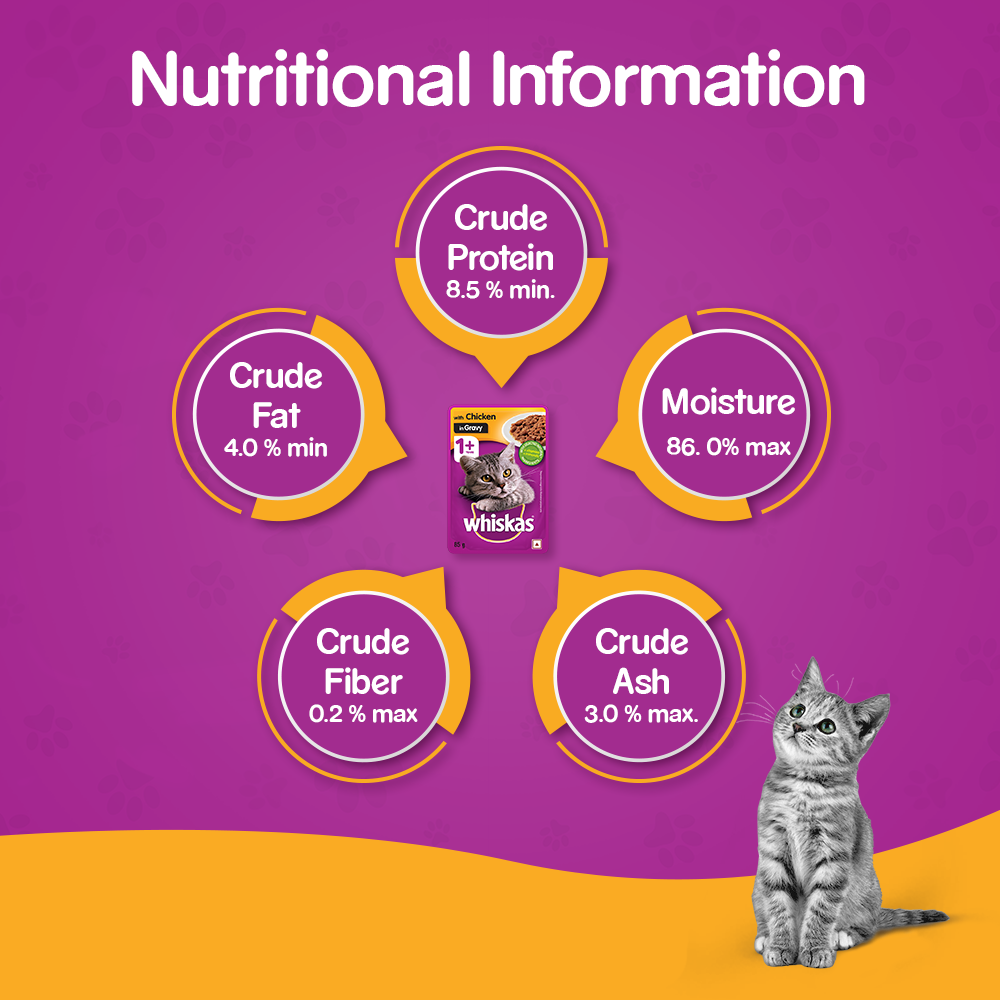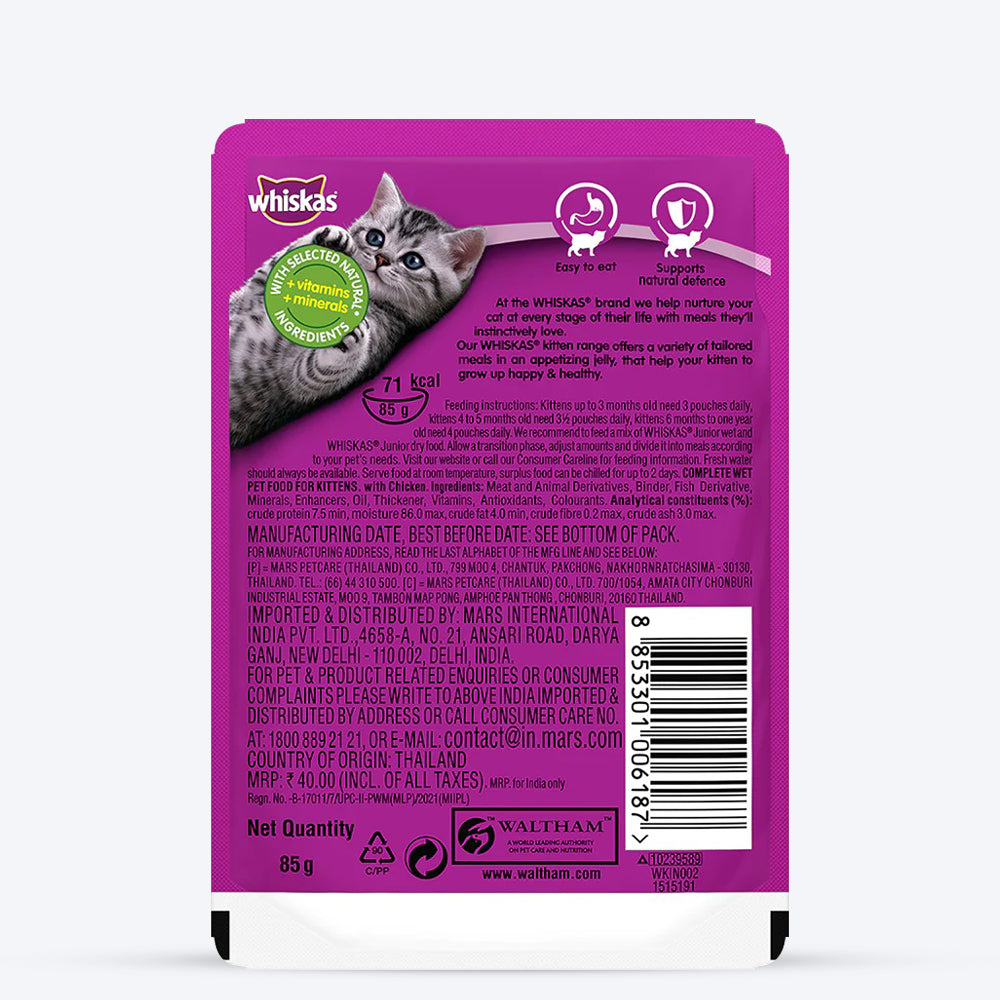 Frequently Bought Together
The tender chunks of tuna in gravy will be irresistible for your little kitty and he or she is bound to love the unique taste of this fish. Developed with experts at the WALTHAM Centre for Pet Nutrition, Whiskas cat food contains a unique patented combination of zinc + omega 6 fatty acids that help maintain healthy skin and coat.
Features:
Suitable for kitten 2-12 months
Patent protected combination of zinc + omega 6 fatty acids
AAFCO Approved
Consult a vet before altering your pet's diet
Always have fresh water available for your pet
Never feed above recommended quantities unless prescribed by a vet
Feeding Guideline: Feeding requirements will vary based on your pet's level of activity, environment and age.
Please Note: This is just an initial guide, we suggest you check with a vet for specific changes in quantity to suit your pet.
Ingredients: Wholegrain cereals (corn, rice, wheat), corn gluten meal, poultry and poultry by-products, soy bean products, (full fat soy bean, soybean meal) palm stearin, ocean fish, wheat flour, minerals, iodised salt, vitamins, taurine, soy oil, methionine, food colouring, preservatives, flavour.
Analytical Constituents (%):
HUFT Tip: Growing kittens need to be fed at least four times a day as they are used to being fed multiple times a day by their mother. Kibble should be slightly moistened with water and can be mixed with wet food to form an easy-to-eat meal.