HUFT Pawring Dog Raincoat - Red
Waterproof, adjustable & easy to wear dog raincoat
Regular price
MRP :
₹524.25
₹699.00
Regular price
MRP :
₹699.00
Sale price
₹524.25
25% Off
Unit price
per
Earn
Login to check your rewards. Click here
Your mobile number is not registered with HUFT Rewards. Register Now
This purchase will Feed A Dog In Need
Claim Your Offer
Get Happi Doggy (At 70% Off) on All Orders Above 999
Delivery & Services
Expected delivery date -
Available for Pickup at
Locate Store: Google Map
Product Description
Are the rains making your daily walks a muddy mess? The Heads Up For Tails Raincoat is just what you need! Specially designed for doggies, it is easy to slip on and has a Velcro fastening. You can also use the leg straps to hold it in place as your pet walks (this is optional).
A hood keeps your doggie's ears and head dry while a small slit on the back allows the leash to pass through without displacing the raincoat. It covers the chest and belly so your pet's coat is protected from muddy puddles.
This design is available in multiple sizes to suit different breeds and is adjustable so it can fit your pet just right. When it's not being used, you can fold it and put it away in the accompanying storage bag.
Features:
Available in different sizes
Adjustable
Waterproof and easy to slip on
Velcro fastening with optional leg straps
Leash gap on the back
Has a hood
With an accompanying storage bag
Care Instructions: This raincoat is easy to maintain and can be washed in the machine. Be sure to air dry it before you fold and put it back in its storage bag.
HUFT Tip: To keep your pet's paws clean and dry, you could also consider the Pawz Rubber Boots for Dogs. These are reusable and available in a range of sizes to suit different breeds.
SIZE CHART - RAINCOAT
Size
Length
Neck
Girth
Hoodie Length
M
13 inch
12.5 inch
18 - 20 inch
8 inch
L
14 inch
13.5 inch
20 - 24 inch
8 inch
XL
15 inch
14 inch
24 - 28 inch
8.5 inch
2 XL
17 inch
16 inch
28 - 30 inch
9.5 inch
3 XL
20 inch
18 inch
32 - 34 inch
10.5 inch
4 XL
25 inch
22 inch
34 - 38 inch
12.5 inch
5 XL
28 inch
24 inch
38 - 42 inch

13 inch
Additional Info
Product Name: HUFT Pawring Dog Raincoat - Red
Product Type: Raincoat
Net Weight/Net Quantity/Net Volume: 1
Packed and Marketed by: Barkyard Private Limited,G.F,KhasraNo. 15/1/1, PCL Industrial Solutions, Sector 78, Naurangpur, Gurugram-122051, India
Country of Origin: India
MRP:

₹699.00

(Inclusive of all taxes)
Disclaimer :
All images are for representation purposes only. You are advised to read the batch & manufacturing details.
View full details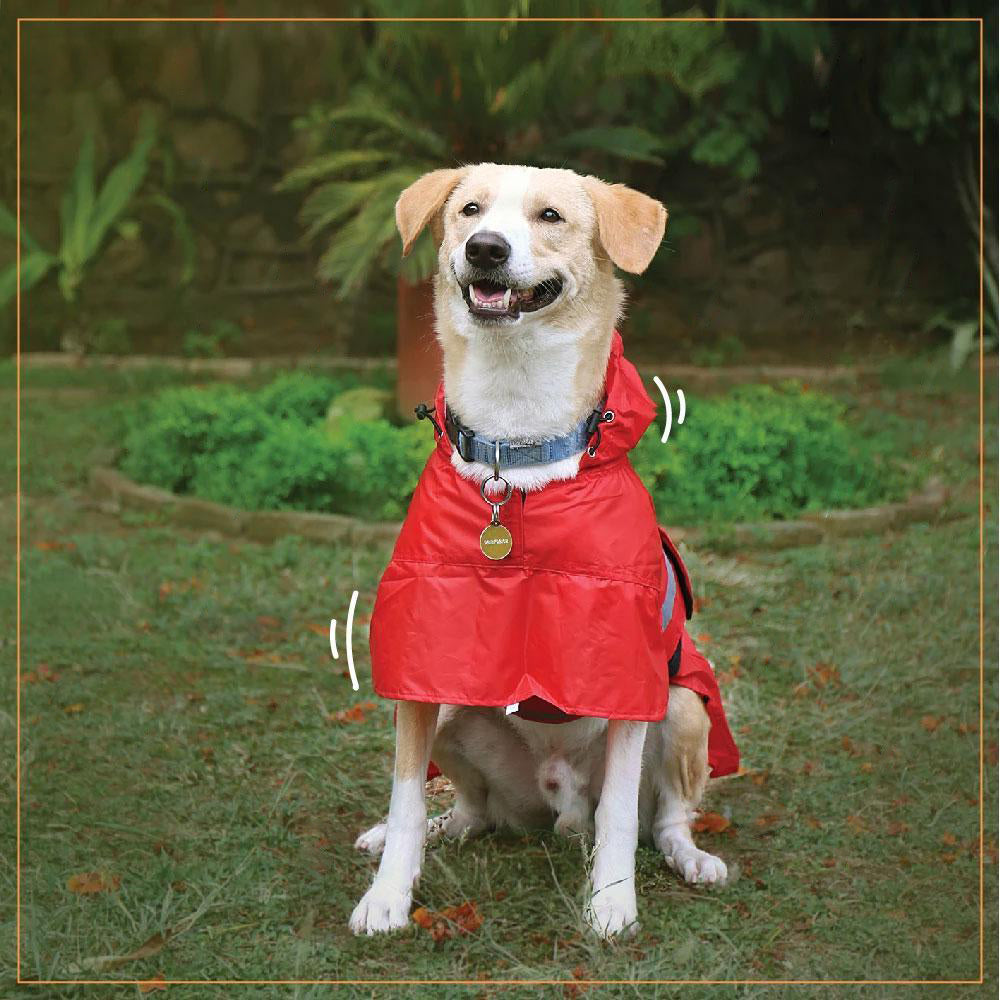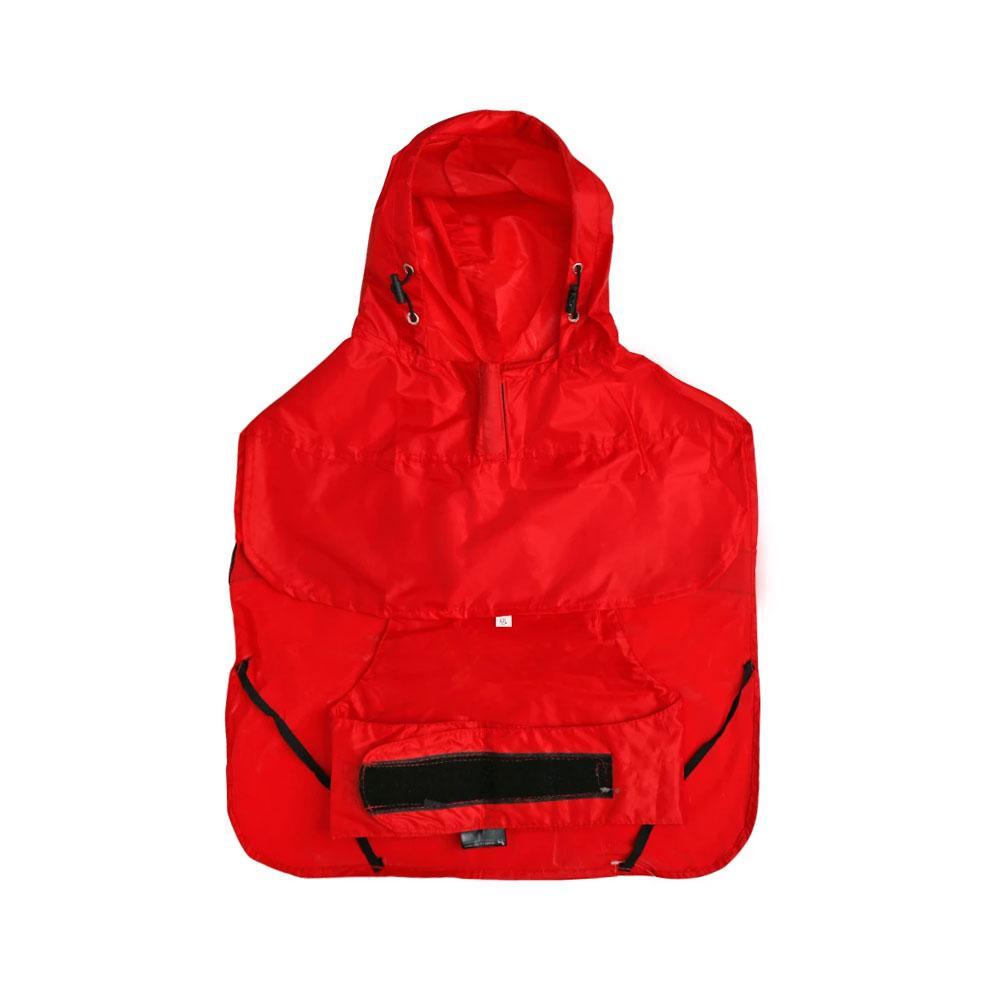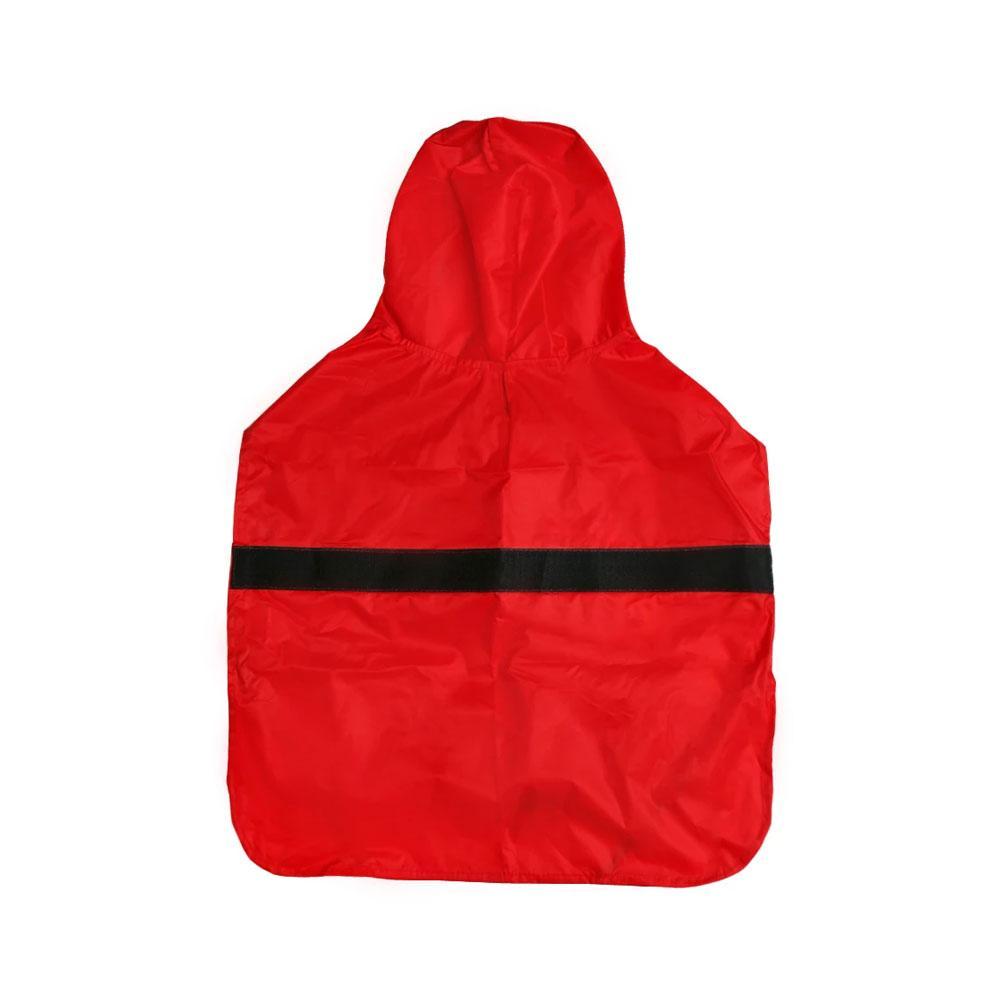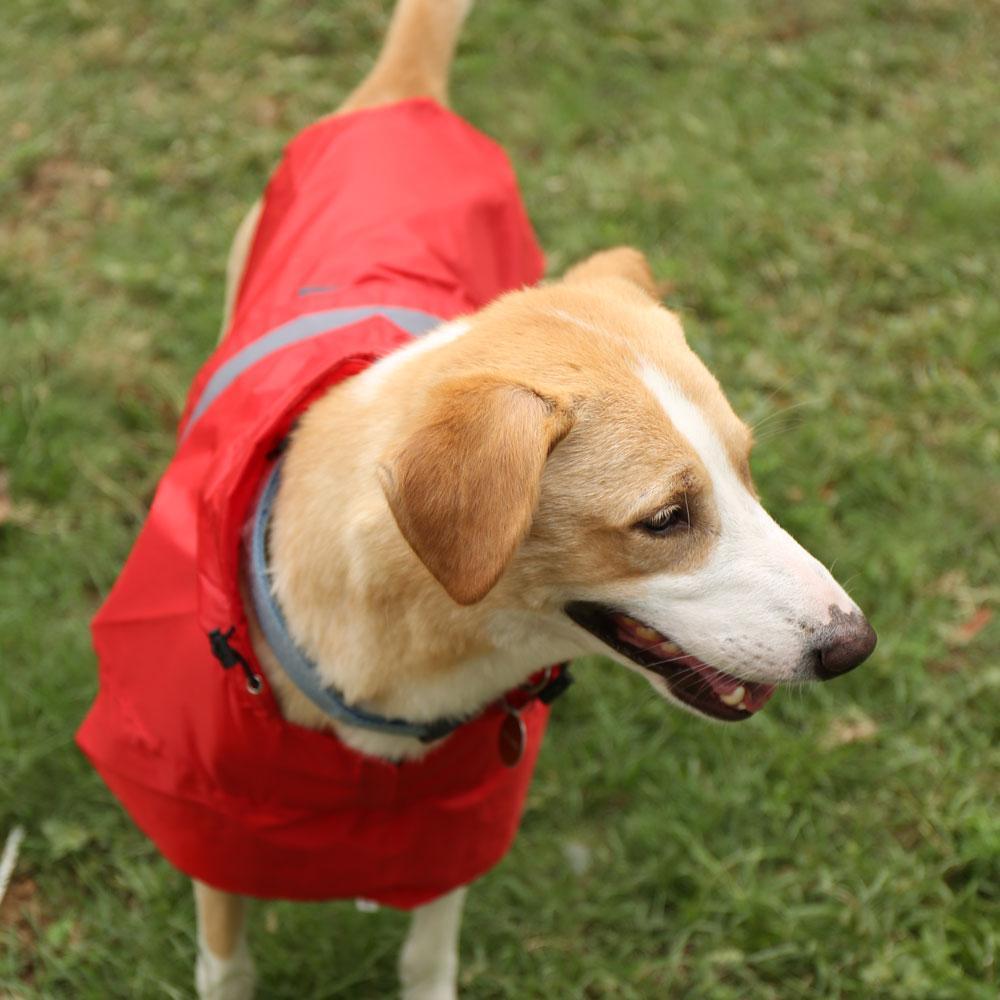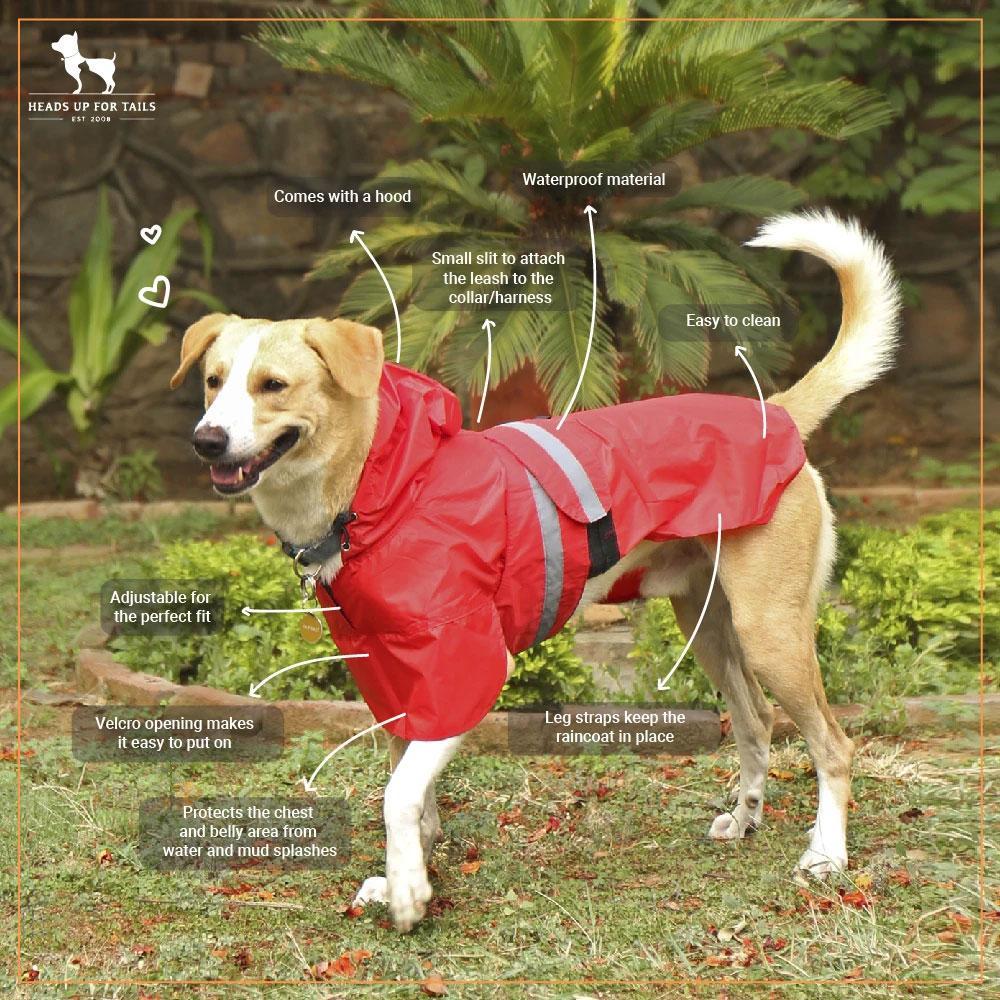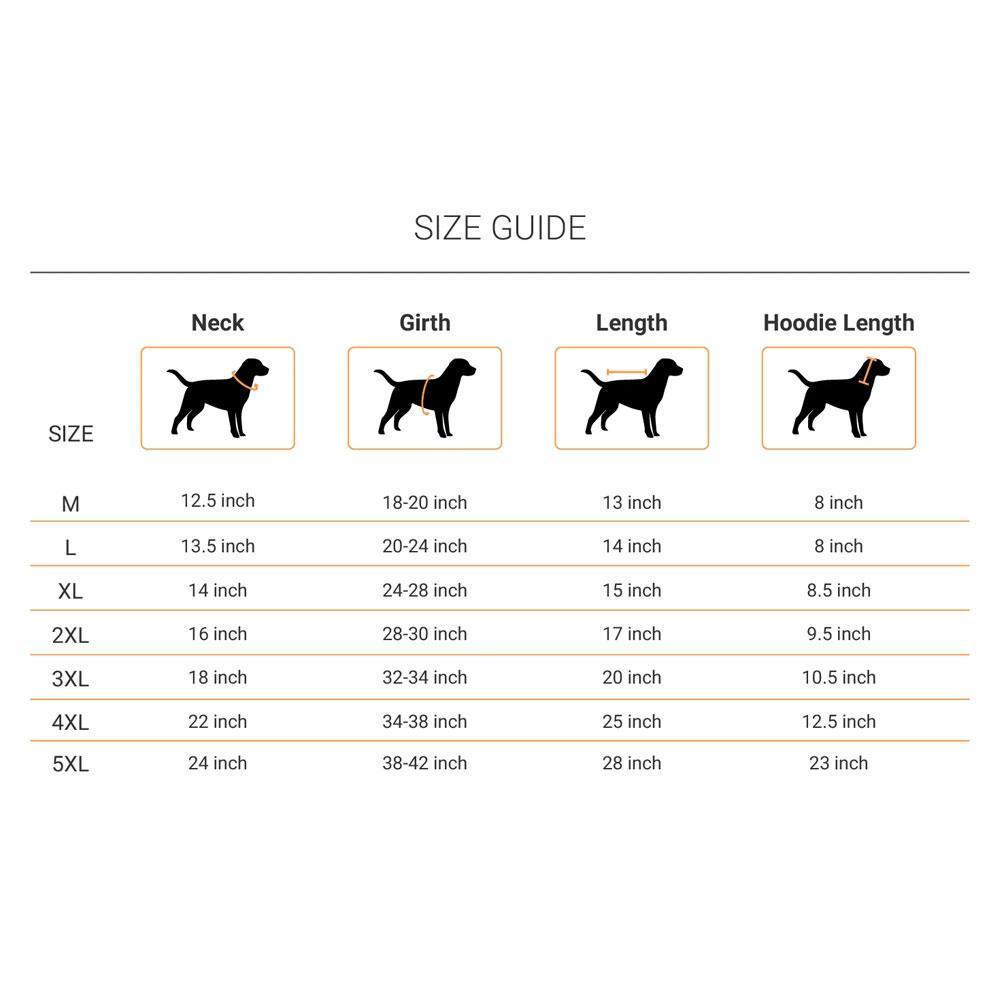 I ordered a wrong size
Even though I have ordered for a wrong size, I was able to get good response from various outlets of your HUFT in Chennai. I look forward to having a good relationship with your team.
Regards
Madhanan
Product returned as it was too small
Great Buy
It is very good. The material is soft, the fit is good and it covers most of my pet's belly. A good buy.
HUFT Pawring Dog Raincoat - Red