HUFT Sara's Doggie Dehydrated Chicken Neck - 70 g
Regular price
MRP :
₹249.00
₹249.00
Regular price
MRP :
Sale price
₹249.00
Unit price
per
Login to check exact points.
Your mobile number is not registered with HUFT Rewards. Register Now
This purchase will Feed A Dog In Need 🐕
Expected delivery date -
Available for Pickup at
Locate Store: Google Map
Get A Free Product
You're almost there!
Shop for ₹
1199
more to unlock a free Product
View full details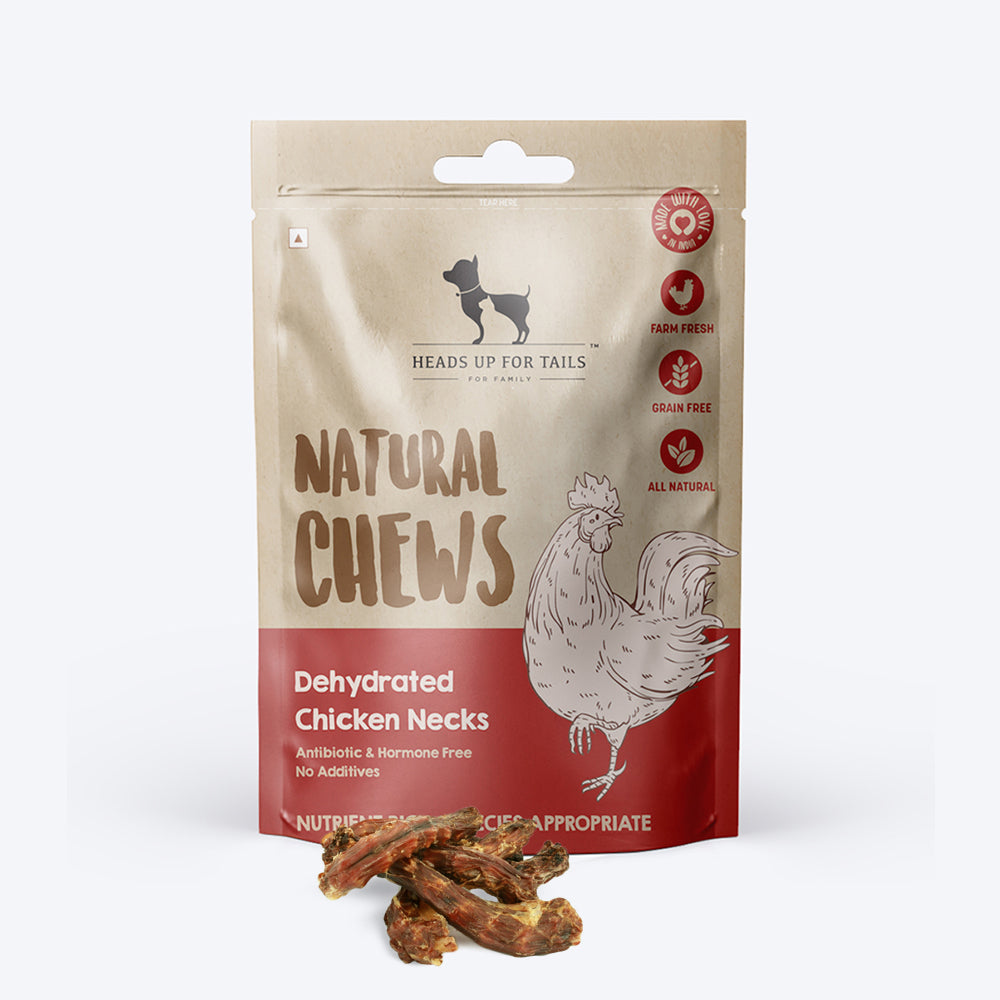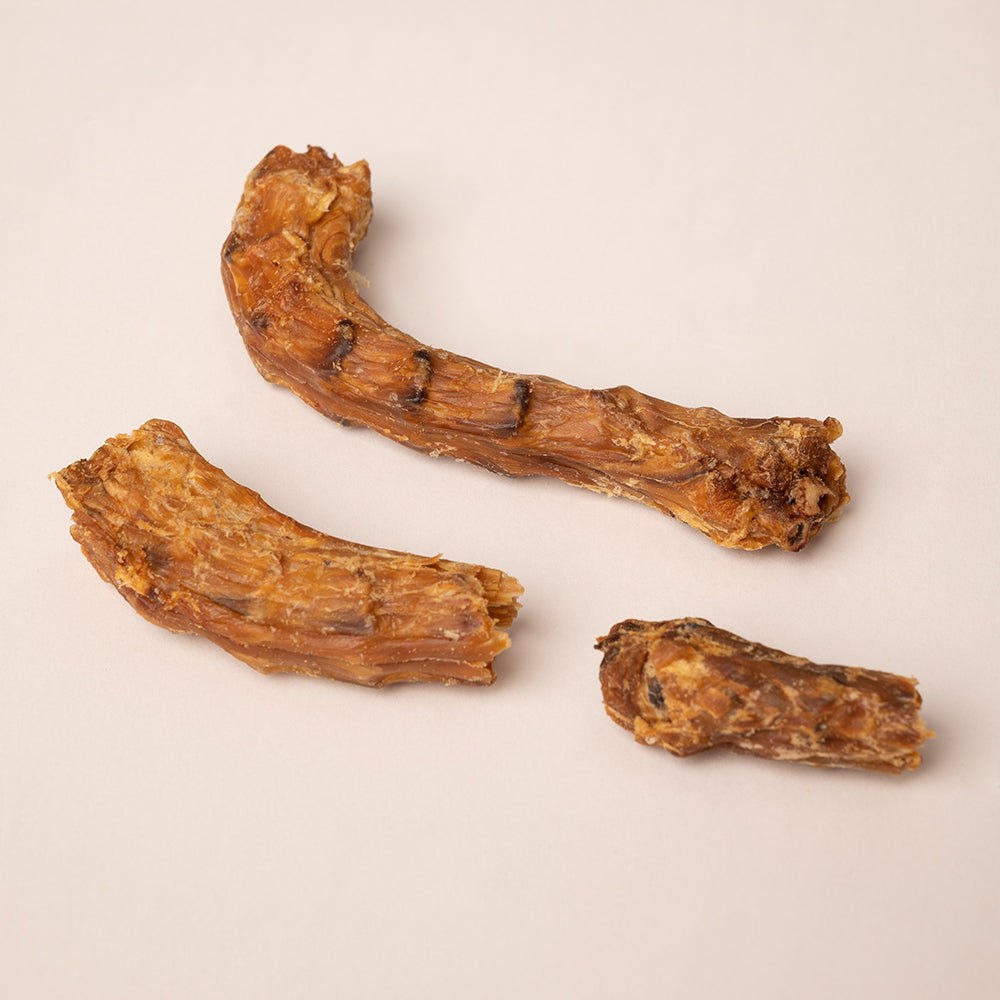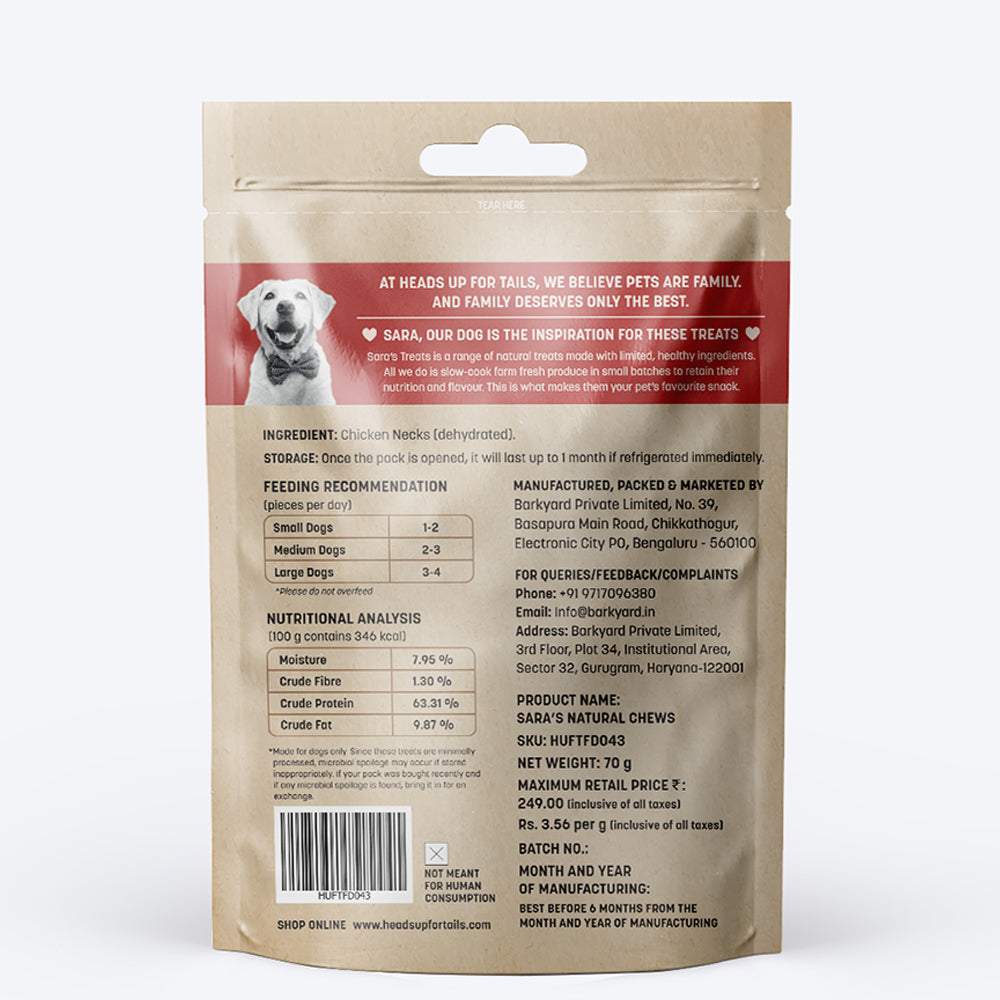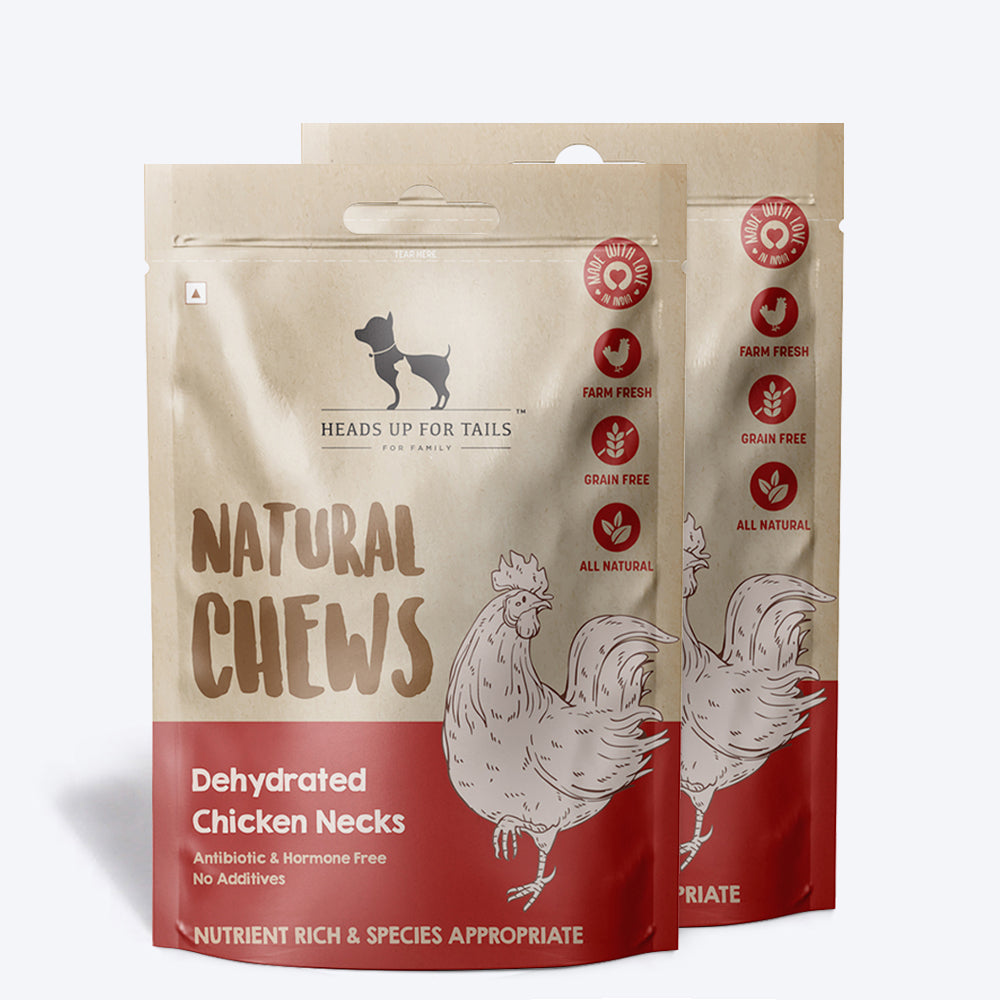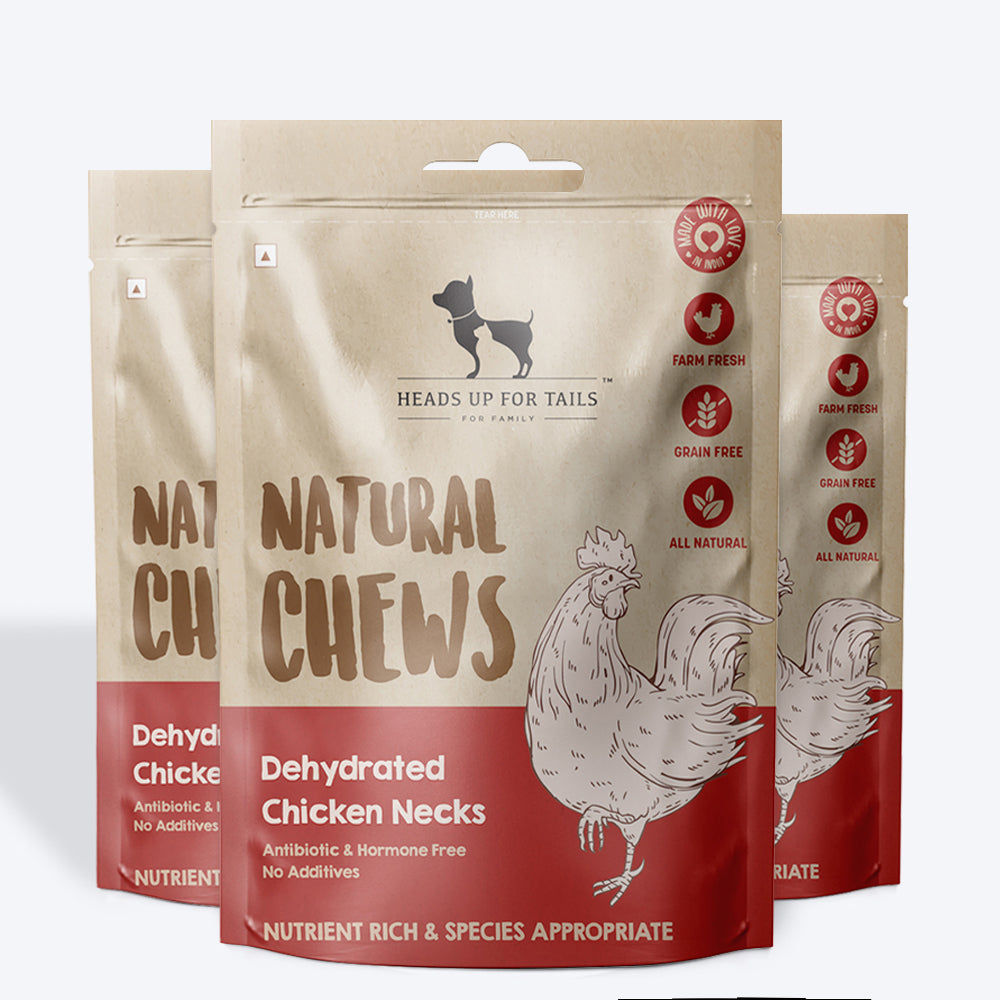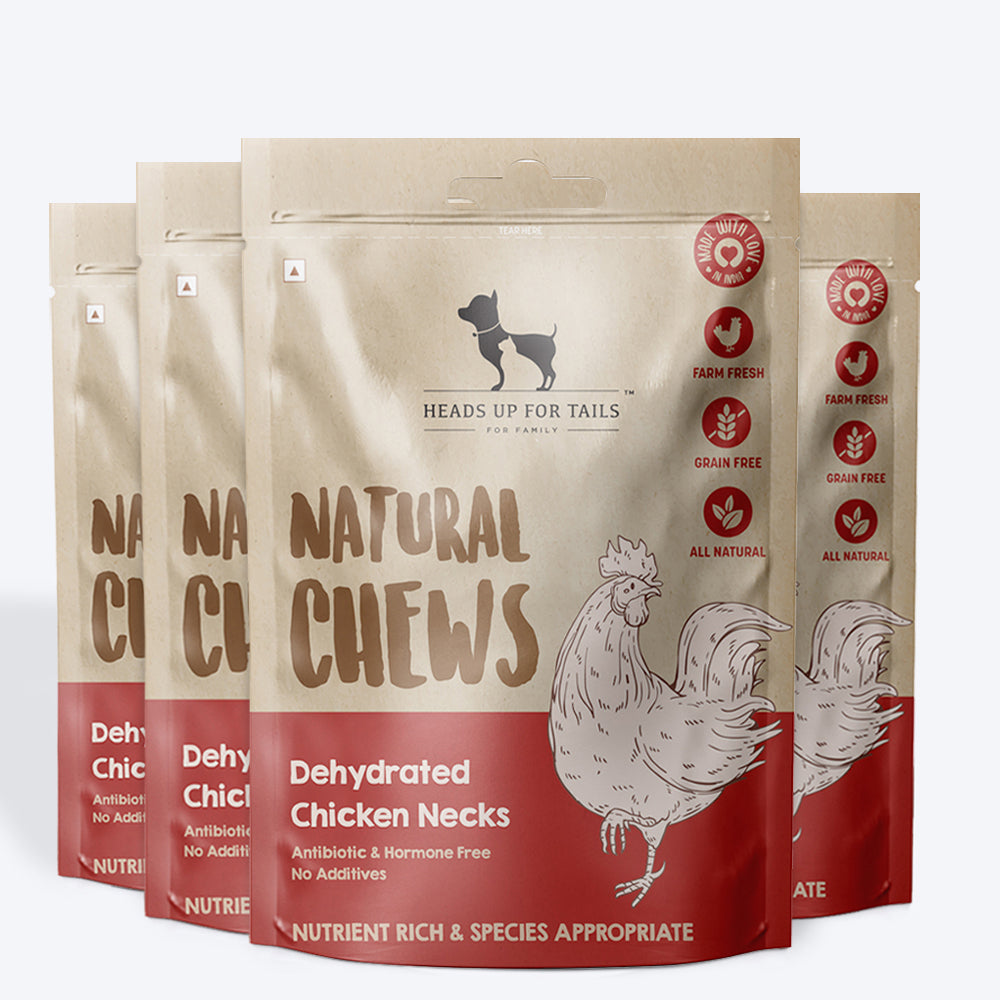 Frequently Bought Together
Dogs and their ancestors are carnivores by nature and require a meat-based diet to satisfy their nutritional needs. Our dogs wild counterparts consume a Whole Prey diet which includes different parts of their prey like the feet, necks and organ meat.
True Chews is a range of limited edition, species appropriate chews that you can introduce to your dog. This variety only contains dehydrated chicken necks. They are rich in glucosamine and chondroitin which is excellent for joint health. Chewing on these also scrapes off plaque and tartar, supporting your pet's dental hygiene.
Features:
Species appropriate chews for dogs
Contains only dehydrated chicken necks (dehydrated)
Rich in Glucosamine and Chondroitin (excellent for joint health)
Supports dental hygiene
No additives, antibiotics or hormones
Do not feed over recommended quantities
Ingredients: Chicken Necks(Dehydrated)
Nutritional Analysis:
Energy: 30 kcals
Protein: 3.5 g
Fats: 1.0 g
Carbohydrates: 0.0 g
Precaution:
We always recommend a consulting a vet before you introduce new food/chews/treats to your pet
Introducing True Chews to your dog - Dogs are naturally drawn to these treats but as with any new food that your pet is trying this for the first time, offer only one small piece at the beginning and wait to see how your pet reacts to it. Increase the quantities (just up to what is recommended for your dog) very gradually so his/her tummy has time to get used to it. In case of an unfavorable reaction, discontinue and check with a vet.
Storage: Once the pack is opened, it will last up to 1 month if refrigerated immediately.
Good
My pup absolutely loves this.
Value for money
My dog loves this treat and it's great that it has a mixture of different meats and organs!